Complete Galapagos (Grand Daphne)
Booking Dates
06/21/2023 through 12/07/2024
Travel Dates
06/21/2023 through 12/10/2024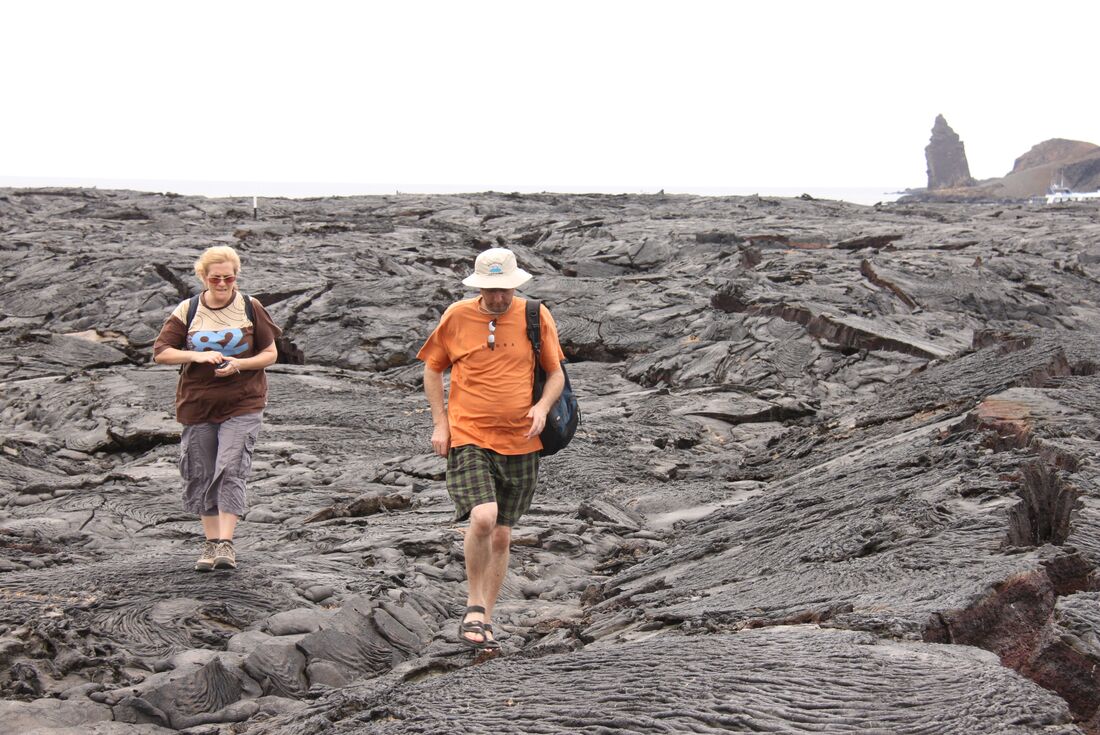 Complete Galapagos (Grand Daphne)

Discover the rich marine life, abundant bird colonies and stunning landscapes of the Galapagos Islands on this action-packed, 10-day tour. Board your comfortable motor yacht and set off in search of adventure and wildlife. Hike over pahoehoe lava on Bahia Sullivan, snorkel off the coast of Isla Espanola and discover the archipelago's history on Isla San Cristobal.This journey will immerse you in the rugged, unique, inimitable Galapagos Islands.

Activities
Isla Santa Cruz – Highlands Visit (1.5 hours) – Dry Landing
Isla Floreana – Post Office Bay – Walk (1.5 hours) – Wet Landing
Isla Floreana – Punta Cormorant walk (1.5 hours) – Wet Landing
Isla Floreana – Devil's Crown snorkelling (1 hour)
Isla Floreana – Post Office Bay snorkelling (45 mins)
Isla Espanola – Punta Suarez – Walk (3 hours) – Dry Landing
Isla Espanola – Bahia Gardener – Snorkel (1 hour)
Isla Espanola – Bahia Gardener – Walk (1 hours) – Wet Landing
Isla San Cristobal – Kicker Rock – Boat ride
Isla San Cristobal – Cerro Brujo – snorkel or beach walk (1 hour)
Isla San Cristobal – Interpretation Center Visit (1 hour) – Dry Landing
Isla Plaza Sur – Walk (2 hours) – Dry Landing
Isla Santa Fe – Walk (1.5 hours) – Wet Landing
Isla Santa Fe – Snorkel (1 hour)
Isla Genovesa – Bahia Darwin – Panga ride (zodiac)
Isla Genovesa – Bahia Darwin – Walk (2 hours) Wet Landing
Isla Genovesa – La Barranco – Snorkel (1 hour)
Isla Santiago – Sullivan Bay – Walk (1.5 hours) – Dry Landing
Isla Santiago – Sullivan Bay – Snorkelling (45 mins)
Isla Santa Cruz – Cerro Dragon – Walk (1.5 hours) – Dry Landing
Isla Santa Cruz – Black Turtle Cove – Panga ride (1.5 hours)
Highlights
Snorkelling in the Devil's Crown is like nothing else. This submerged crater – full of sea lions, turtles and rays – boasts some of the best underwater views in the archipelago.
This trip is one for the bird-lovers. Witness the albatross colonies of Isla Espanola and seek out the rare red-footed booby on Isla Genovesa.
Plant your feet on 100-year-old pahoehoe lava as you walk across Bahia Sullivan, perhaps spotting a colourful marine iguana or twelve along the way.
Discover the otherworldly landscapes and creatures the islands are famous for, going deeper with a knowledgeable local naturalist who will accompany you on all your excursions.
Sea lions, marine iguanas, and more fish than you can shake a snorkel at – this trip is packed with guaranteed wildlife encounters.
| Day | Description | View All |
| --- | --- | --- |
| Day 1 | Quito | Details |
| Day 2 | Isla Baltra/Santa Cruz Highlands | Details |
| Day 3 | Isla Floreana | Details |
| Day 4 | Isla Espanola | Details |
| Day 5 | Isla San Cristobal | Details |
| Day 6 | Isla Santa Fe/Isla Plaza Sur | Details |
| Day 7 | Isla Genovesa | Details |
| Day 8 | Isla Santiago/Isla Santa Cruz | Details |
| Day 9 | Isla Santa Cruz/Isla Baltra/Quito | Details |
| Day 10 | Quito | Details |