Phuket Sailing Adventure
Booking Dates
07/01/2023 through 12/19/2024
Travel Dates
07/01/2023 through 12/22/2024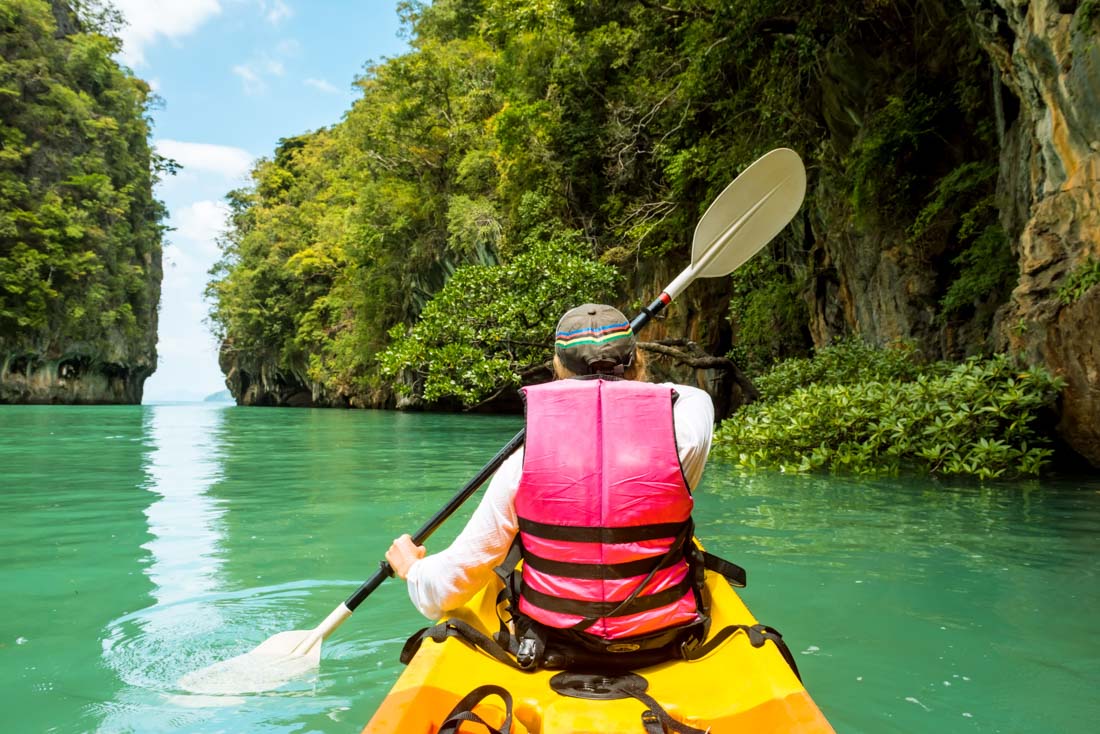 Phuket Sailing Adventure

It doesn't get much better than a 7-day sailing adventure through Thailand's best islands. Spend your time enjoying sublime seascapes, snorkelling through turquoise waters, relaxing on white beaches and discovering craggy limestone peaks by boat. Welcome to the beautiful Andaman Sea! This is your chance to experience the region with the wind in your hair and the sun and salt on your skin. From the iconic landscape of Koh Phi Phi to bustling Phuket – this yacht adventure gives you plenty of time to swim, snorkel, paddleboard and kayak by day and chill out on the deck watching the sunset by night. With a like-minded group by your side and a private chef cooking up fresh Thai flavours – what better way to spend a week in Thailand?

Activities
Highlights
Leave behind the vibrant, modern pizzazz of Phuket and set sail on the beautifully calm waters of the Andaman Sea – by yacht no less!
Slip into the beach-loving life with long walks on the finest white sands and salty swims in the inviting azure waters of Thailand's best beaches.
There are few things more relaxing than sleeping out beneath the stars, rocked by the gentle pitch of a yacht. Choose to spend a night on the deck and see for yourself.
Feast on delicious food with no effort at all – you'll have the added benefit of an onboard chef, whipping up Thai favourites daily.
Relax with the knowledge that the biggest decision of the day is whether to paddleboard, snorkel, swim with the tropical fish or kayak across shimmering seas.
| Day | Description | View All |
| --- | --- | --- |
| Day 1 | Phuket | Details |
| Day 2 | Ko Phanak - Ko Hong – Ko Phak Bia | Details |
| Day 3 | Koh Kai (Chicken Island) - Railay Beach, Krabi | Details |
| Day 4 | Ko Phi Phi | Details |
| Day 5 | Ko Phi Phi Leh - Ko Kai - Koh Mai Thon | Details |
| Day 6 | Ko Hae (Coral Island) - Ko Man - Nui Beach, Phuket | Details |
| Day 7 | Phuket | Details |